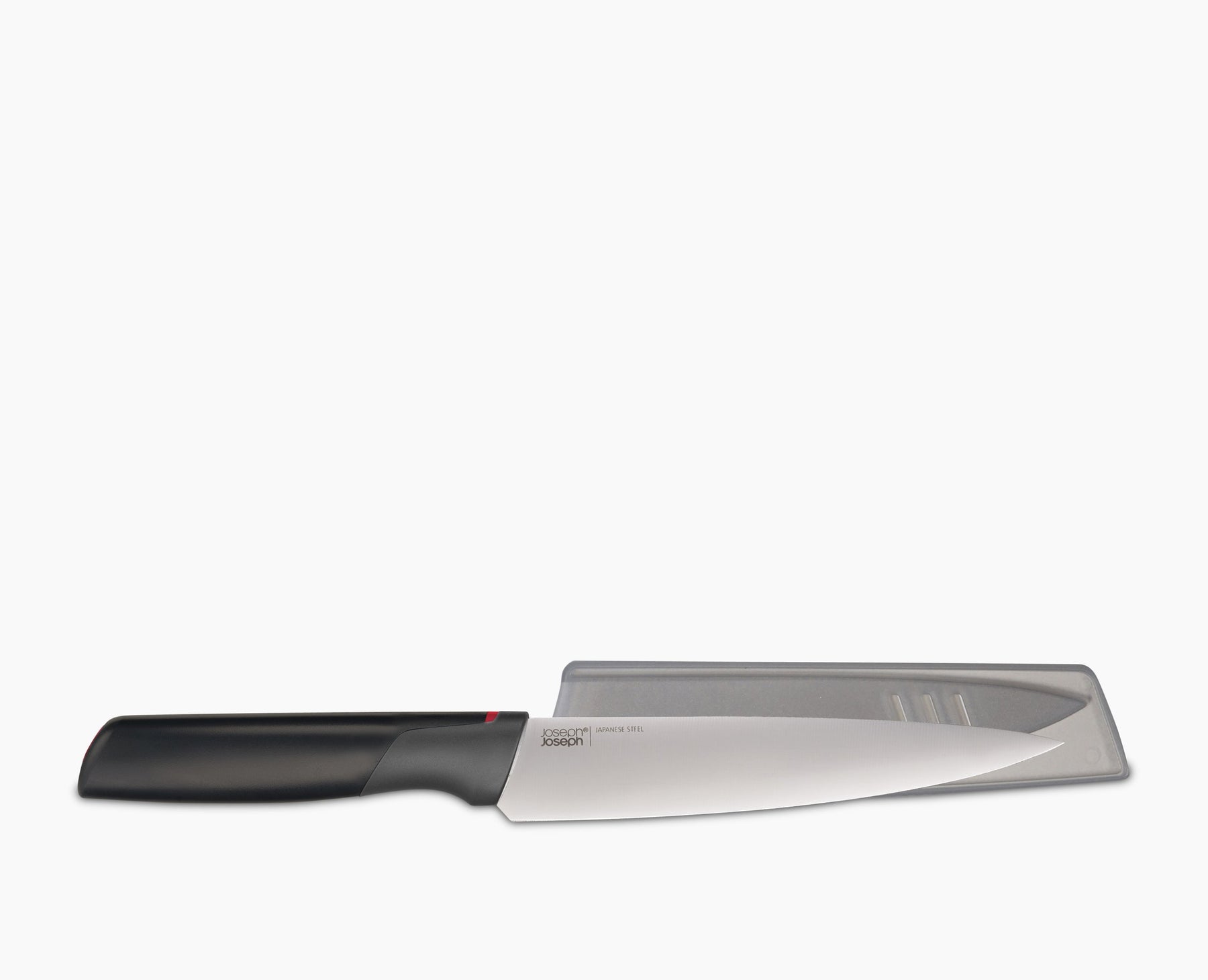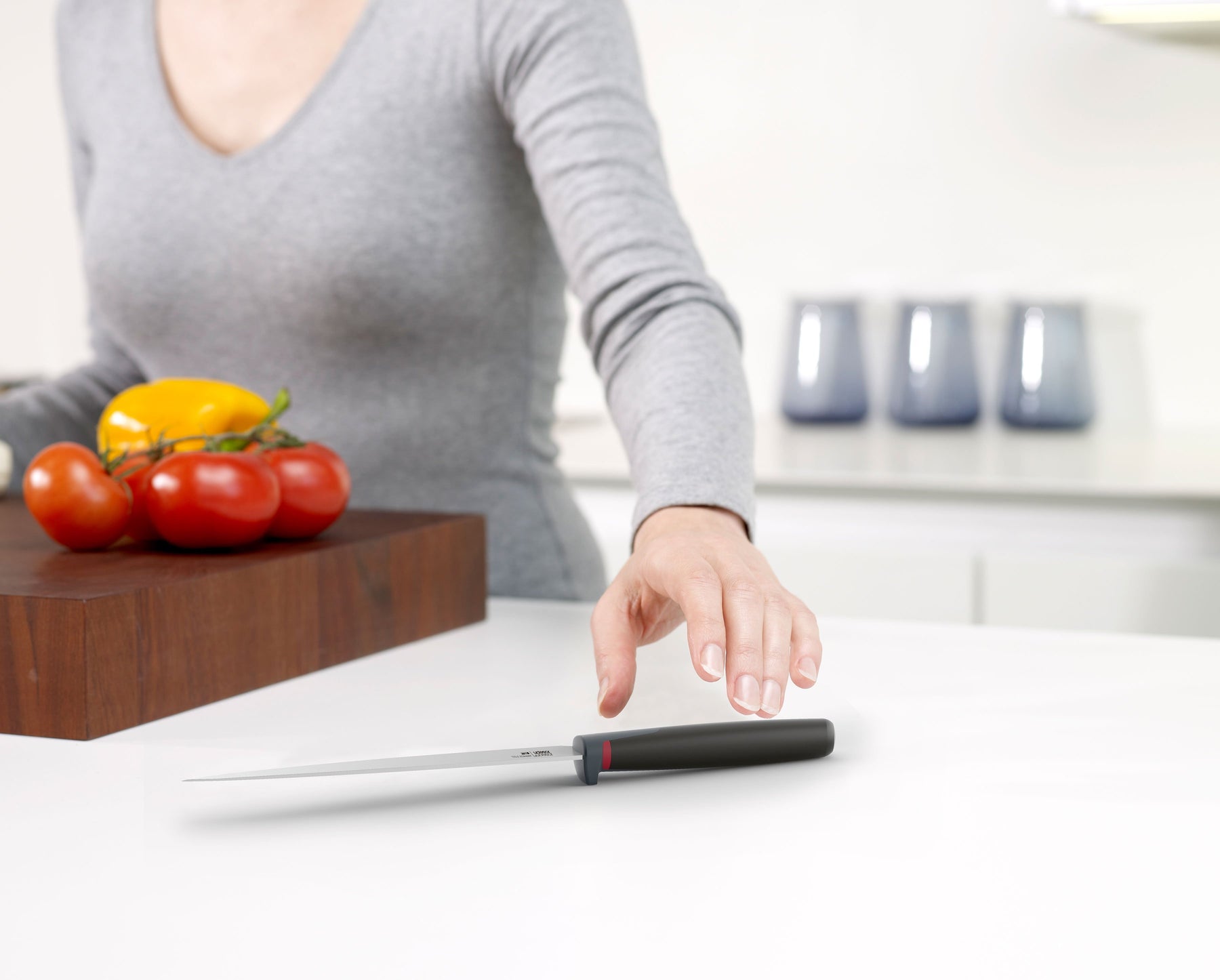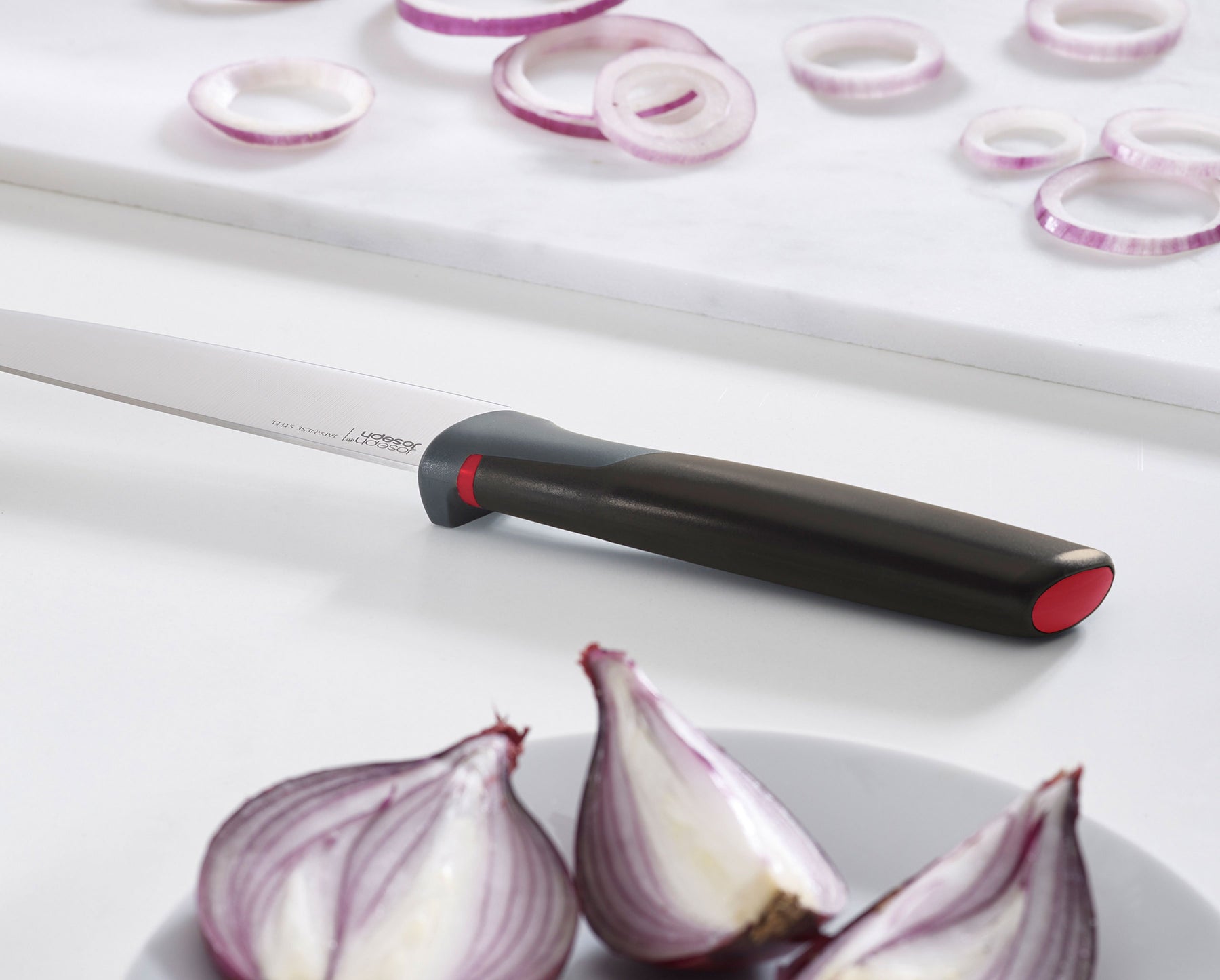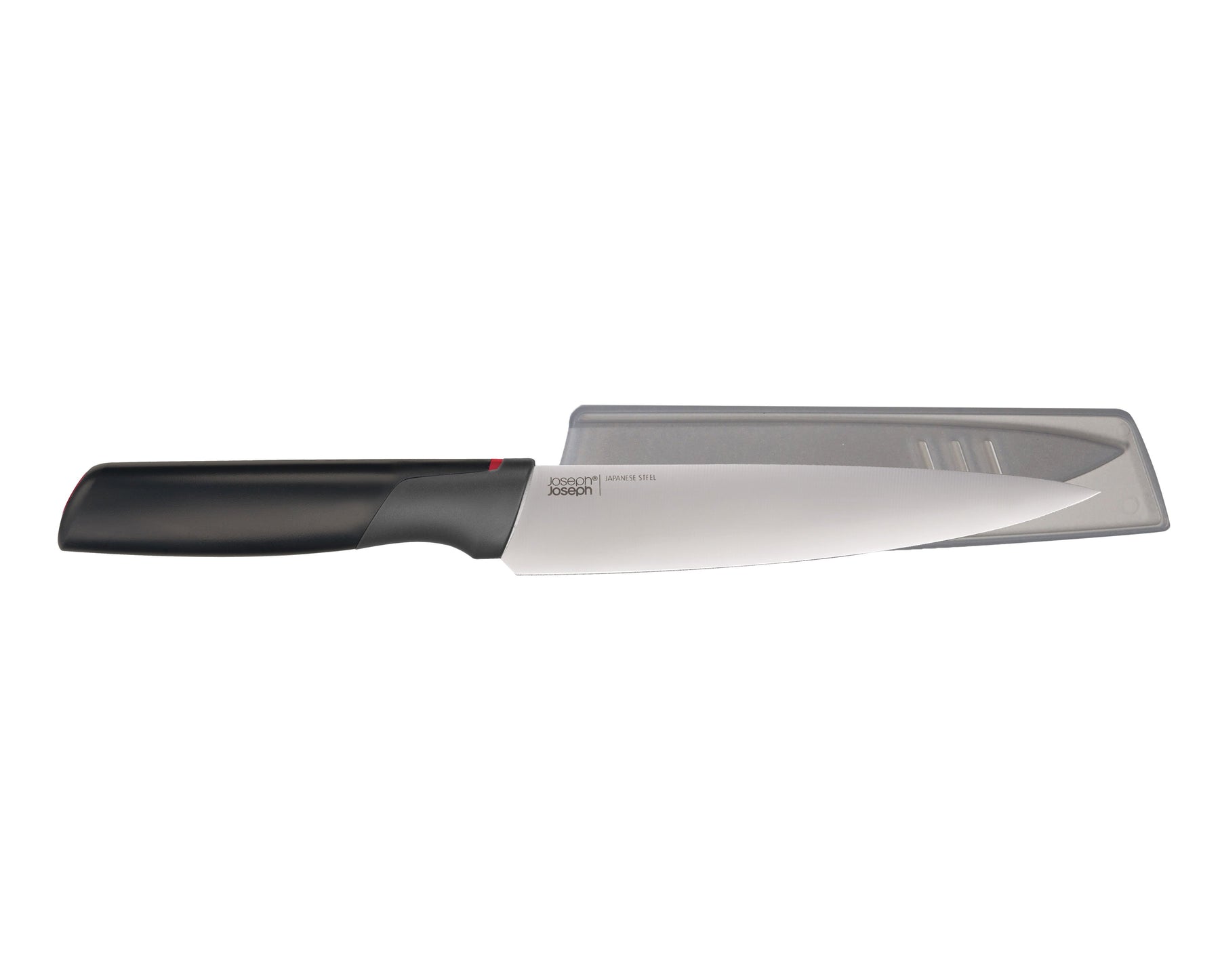 Elevate™ 6½" Chef's Knife
The finer details
This popular knife is perfect for a wide variety of chopping and slicing tasks and features a long curved blade and sharp tip.
Elevate™ technology designed to improve hygiene and minimise mess
Weighted handle and integrated knife rest prevents blade from touching the work surface when placed down
Blade made from Japanese stainless-steel
Ergonomic handle
Protective storage sheath
This is an Age Restricted Item which you must be aged 18 or over to purchase. We use AgeChecked to conduct age verification during the order process using information you have given us. Please see our Privacy Policy for more information.
Details

The finer details

This popular knife is perfect for a wide variety of chopping and slicing tasks and features a long curved blade and sharp tip.

Elevate™ technology designed to improve hygiene and minimise mess
Weighted handle and integrated knife rest prevents blade from touching the work surface when placed down
Blade made from Japanese stainless-steel
Ergonomic handle
Protective storage sheath

This is an Age Restricted Item which you must be aged 18 or over to purchase. We use AgeChecked to conduct age verification during the order process using information you have given us. Please see our Privacy Policy for more information.
Specifications

Care & use:

Not dishwasher safe
Hand wash only & dry immediately
BPA free

Dimensions:

H30.5 x W3.5 x D2cm (H12 x W1½ x D¾ inches)

Designed by Joseph Joseph

SKU: 10532
Shipping & Returns

We offer FREE delivery on orders of 50€ or more.
For orders under 50€, our delivery charge is 12€.
Delivery will take 3-5 working days.
For more information about deliveries, please visit our Delivery page.

If you are unhappy with your order we will happily accept returns within 30 days. For more information about returns, please visit our Returns page.