Chopping Boards & Sets
Behind every great meal there's a chopping board to help with the food prep, which is why we've been designing and innovating chopping boards for the past 20 years. Whether you favour a colour-coded set for hygienic food prep, a folding board for easy food transfer or a double-sided model to help with the Sunday roast, each chopping board in our range is designed to make food prep quick, easy and hassle-free. What's more, all our cutting boards are built to last, with textured cutting surfaces and durable, easy-clean materials made to stand the test of time no matter how often you chop. Our chopping board range also includes chopping board sets that store well so you can maximise kitchen counter space. Next time you're cooking up a storm, make sure it's a Joseph Joseph chopping board you're reaching for.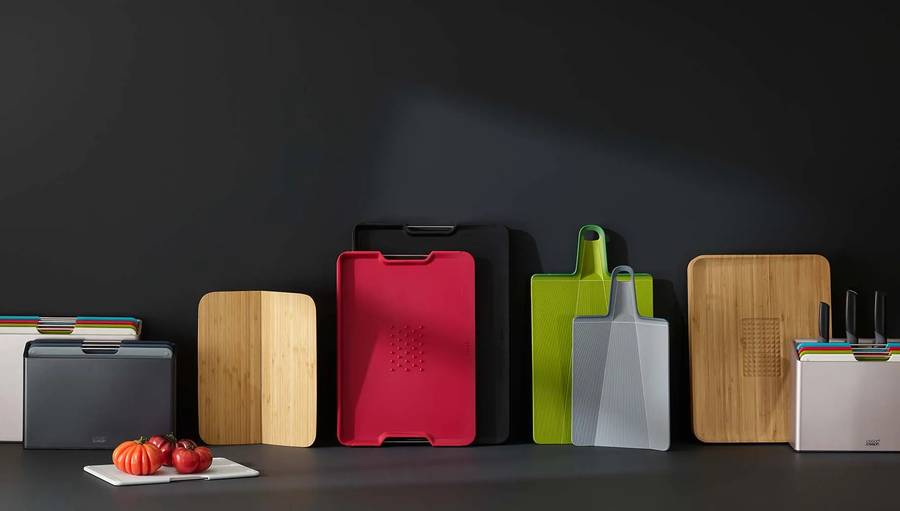 Can't decide?
Our in-depth chopping board guide will help you find the perfect one for you.
Read the guide
"Bravo to Joseph Joseph for their clever designs."
Cindy F. Verified Buyer
Chop2Pot™ Plus Folding Chopping Board
"This is a game-changer… Makes chopping a doddle."
Lucy R. Verified Buyer